Dort oben bei den Sternen
A picture book written and illustrated by Clemens Birsak
"Dort oben bei den Sternen" (Up beyond the stars) is my third picture book.
Every night, when it gets dark outside, a little boy looks up to the stars. Some day he wants to go there! He imagines there must be all sorts of wonderful creatures up there, just waiting for him to play with them! His parents don't quite share his imagination, but his grandfather says he's been up there with grandma! Grandma is sure her grandson can make it too.
The book is currently only available in German. It was published by "EDITION TANDEM" in Salzburg, Austria.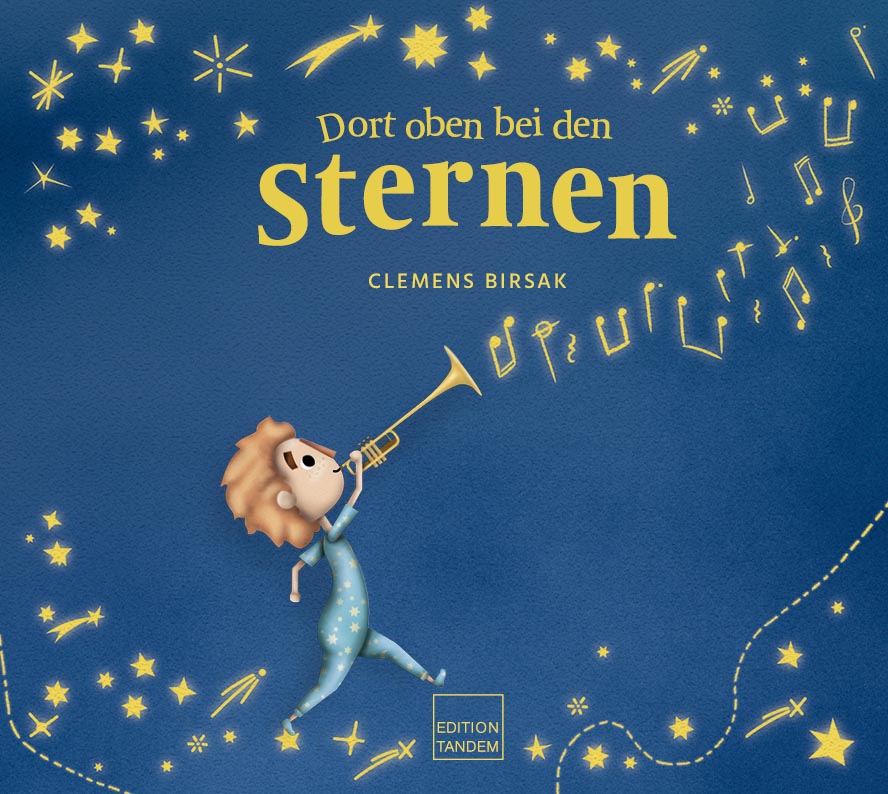 Clemens Birsak
Dort oben bei den Sternen
Lektorat: Clara Lindemann
Druck: Buch.Bücher Theiss
ISBN 978-3-904068-02-4
© 2019 EDITION TANDEM, Salzburg | Wien
www.edition-tandem.at
Gefördert durch Stadt und Land Salzburg,
Bundeskanzleramt Österreich | Kunst
This radio report aired on the popular local radio channel "Radio Salzburg" on the 26th of March of 2020. The report and book recommendation was created by Karin Buttenhauser.