Visual Appearance of Patientenstimme.eu
I created this illustration in collaboration with the marketing agency Content Glory for their client Patientenstimme. The survey platform Patientenstimme gives seriously ill people the opportunity to learn from one another and to exchange their experiences.
How do we maintain a positive outlook when we want to address serious illnesses? To solve this problem, the marketing agency Content Glory decided to use illustrations instead of photos. They kindly asked me to create these illustrations for the visual appearance of Patientenstimme.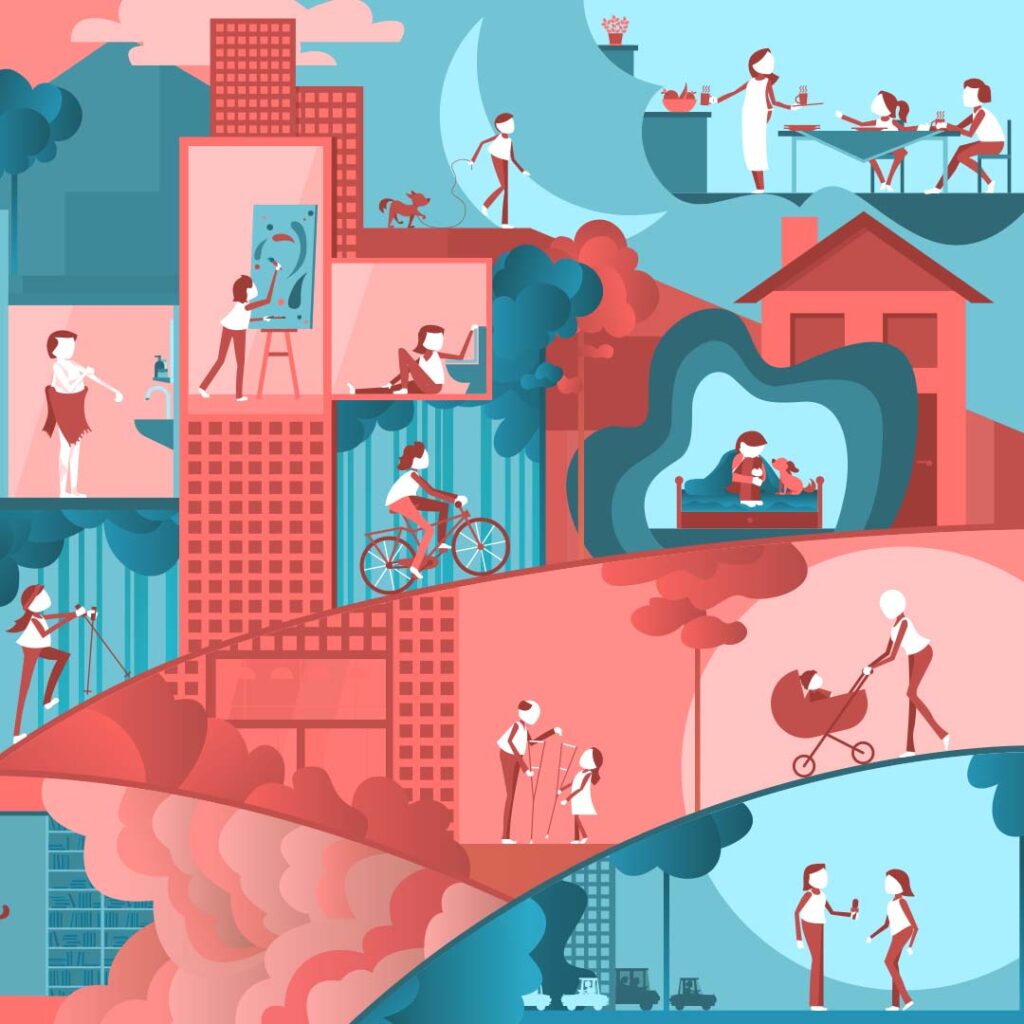 Everyday Life with Illnesses
Seriously ill people have their everyday lives too. They have dinner with their families, go for a run and pursue their hobbies. But their lives are very different from the lives of healthy people. A large part of their is taken up by doctors appointments, hospital beds, rashes and nausea, just to name a few aspects. It was important to include all these situations in my illustration.