A lettering of the word "Sea". Vector illustration of the Letter S-E-A.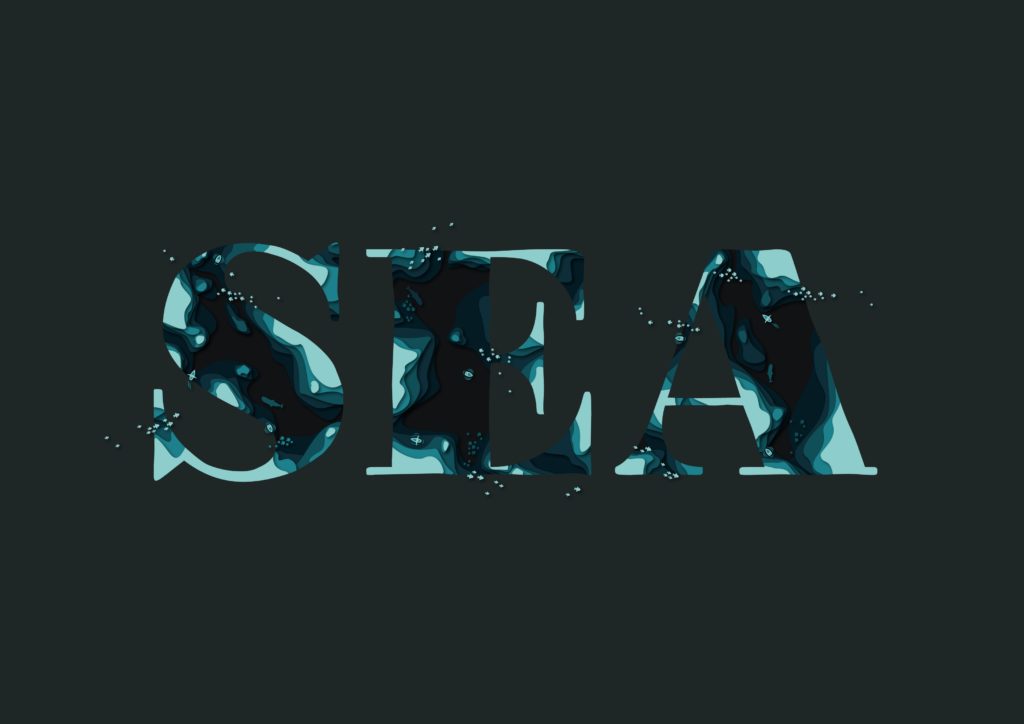 Lettering is a kind of Typedesign, where the letters are illustrated according to the content of the Word or sentence.
In this case the letters "S", "E" and "A" where illustrated to correspond to the the word "Sea". It shows a top view with different layers of depth.
This Illustration was created in Illustration class at the University of Applied Sciences in Salzburg. Feel free to follow the great works of my illustration professor Birgit Palma on instagram!