Illustrationen of an advent calendar for Opbacher Installationen GmbH
The advertising agency "Die Wilden Kaiser" asked me if I could illustrate an advent calender for their client Opbacher Installationen. The advent calendar was sent to the installation company's customers and was installation-themed, of course.
Opbacher Installationen GmbH is a family-run company. The illustration shows members of the Opbacher family, from grandfather to grandchildren. The CEOs Viktoria Neuner-Opbacher and Veronika Opbacher are shown as angels, Franz Opbacher rides the sleigh as Santa Claus.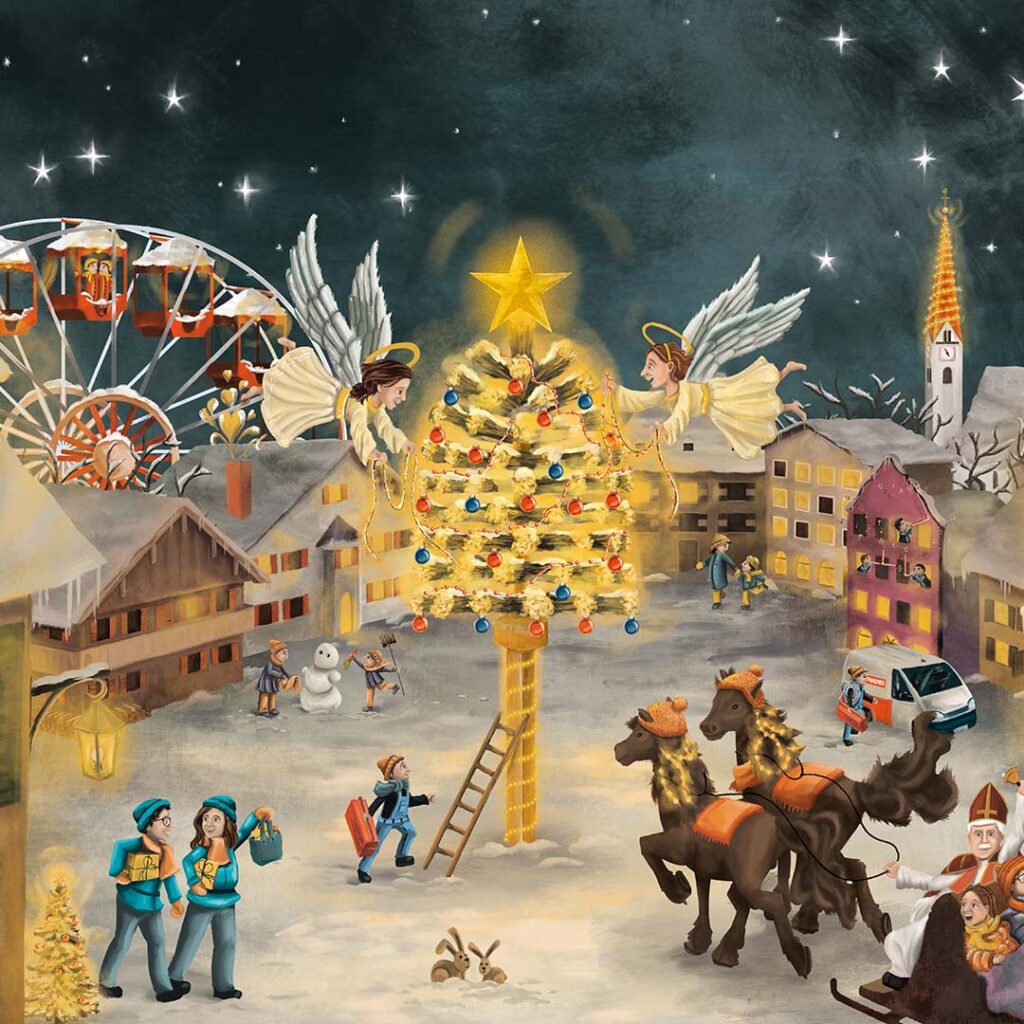 Illustration is particularly popular at Christmas time, as magical and imaginative images are difficult to depict using other means. Advent calendars are of course especially Christmassy, but also particularly complex, since both a closed and an open version have to be illustrated.