Hidden Object Illustration "Symphonic Mob" for the Mozarteumorchester Salzburg
In the spring of 2023, the Mozarteum Orchestra approached me to create a hidden object picture for their upcoming Symphonic Mob event in Europark. Symphonic Mob is a concept that originated in Berlin and is now used by various orchestras throughout Europe. On 10.06.2023, the Mozarteum Orchestra, along with amateur musicians and music students, will perform a concert in Europark, and everyone is invited to join in. The hidden object picture I'm creating aims to capture the joy and excitement that such a concert brings.
Showing everything at once
A hidden object picture can do things that other campaign images can't. It can show many different things happening at once, with different feelings and people. The Mozarteum Orchestra wanted to include everyone, from young to old, from pros to hobbyists, and show off all kinds of instruments. They also cared about diversity.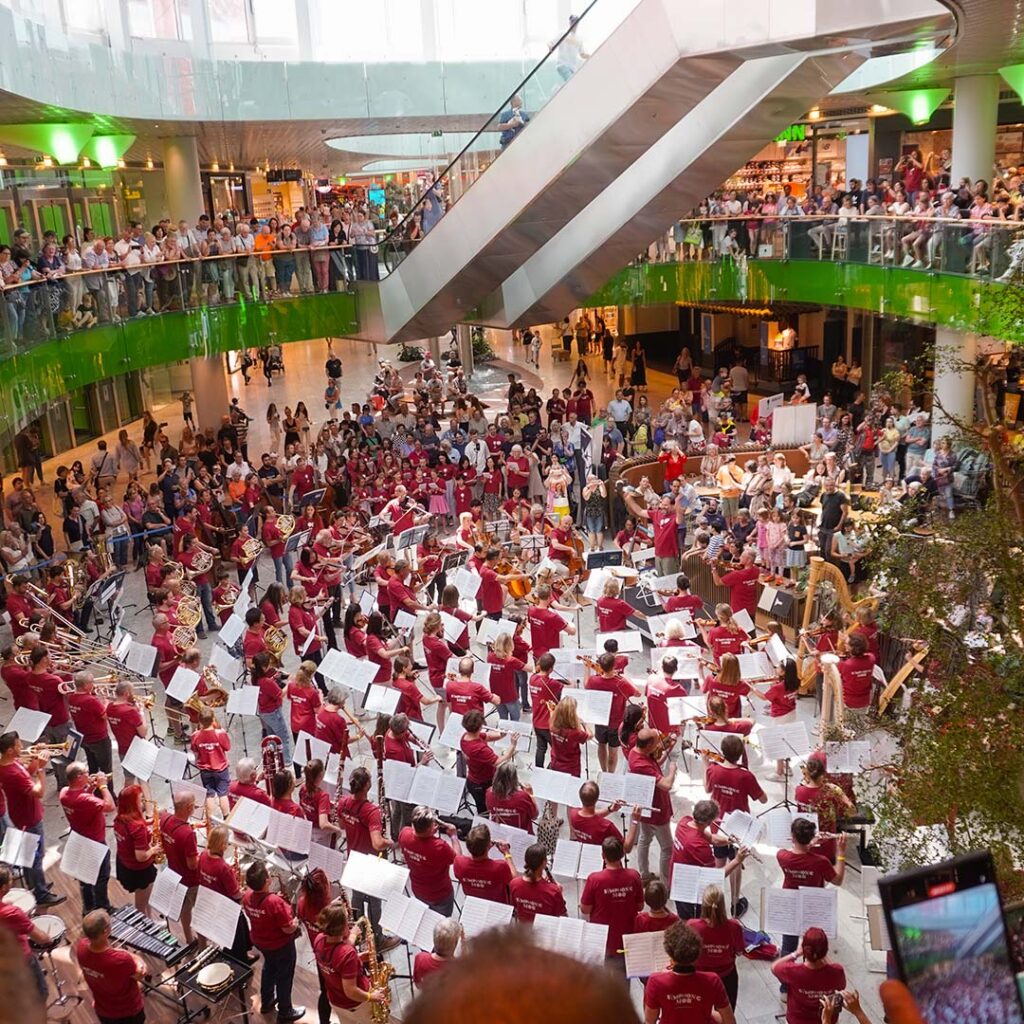 Social Media and other formats
The hidden object illustrtion had to look good on social media, on big posters and on different kinds of banners. I made a lot of different groups of people for the different sizes. Graphic designers could use my images to add texts and share them on social media or send them on to advertisers.