Hidden Object Illustration Salsa Studio Salzburg
As someone who is passionate about dancing and attends Salsa Studio Salzburg as a student, I was excited to have the opportunity to create a dance-themed "Wimmelbild". The owner, Edwin Lasso-Torres, offers a wide variety of dance styles at the school, including Salsa, Tango, Zumba, children's classes with Hip Hop and Ballet, and many more. This Wimmelbild showcases all of these styles in a single illustration, and even includes a depiction of Edwin and his wife Claudia at the entrance to Salsa Studio Salzburg. I was honored to have the chance to bring all of these dances together in one illustration.
The Salsa Studio is a major part of salsa dancing in Salzburg. Edwin and his dance school are well-known by everyone who loves this dance. He and his wife Claudia create a wonderful atmosphere with their enthusiasm and their personality. The customers who come to the Salsa Studio are also part of the magic. They share their passion and joy for dancing and yes, I am one of them. This helped me capture the feeling of the dancing school in this hidden object illustration.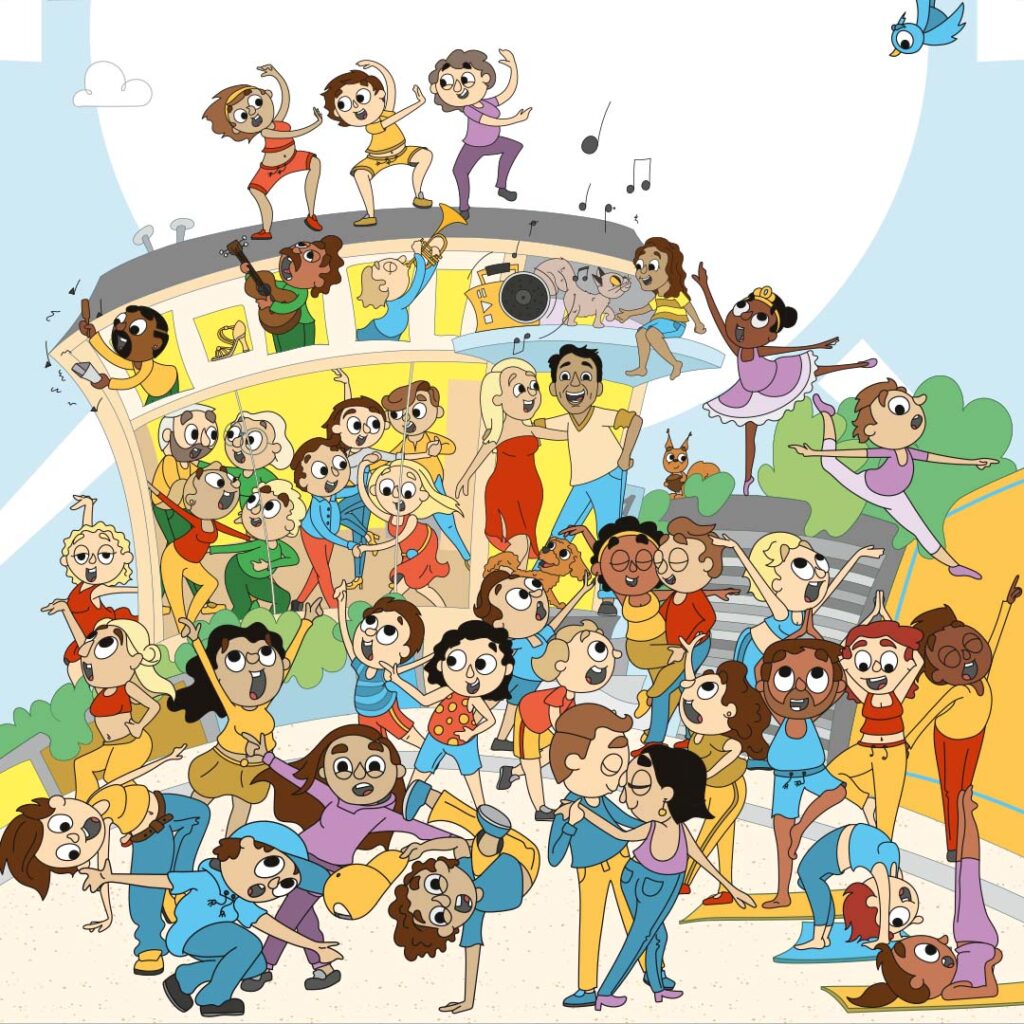 Salsa is a dance that comes alive with Latin American music. The music is essential for salsa, because it gives the beat and the rhythm that the dancers follow. I wanted to show the musicians in my hidden object illustration, because they are the ones who make salsa possible. I hope the people who look at my illustration feel the passion and energy of salsa music.