Hidden Object Illustration for the 65th anniversary of Progress Außenwerbung.
Creating this hidden object illustration for Progress Außenwerbung's 65th anniversary was a tremendous honor. The artwork celebrates their employees while showcasing their outdoor advertising services. The illustration features various characters surrounded by iconic elements like advertising columns, billboards, bus ads, and more. It represents Progress's presence in Salzburg, Tirol, Vorarlberg, and parts of Upper Austria. Being part of this project as an advertising professional was truly rewarding.
Always something new to discover
The hidden object image I created for Progress was not only used during their 65th anniversary celebrations but is also displayed on their advertising spaces. It is placed at bus stops and advertising columns, where it can be admired by anyone waiting, strolling, or passing by. Specifically at bus stops, the illustration invites people to pause and take in the scene, making their wait more enjoyable.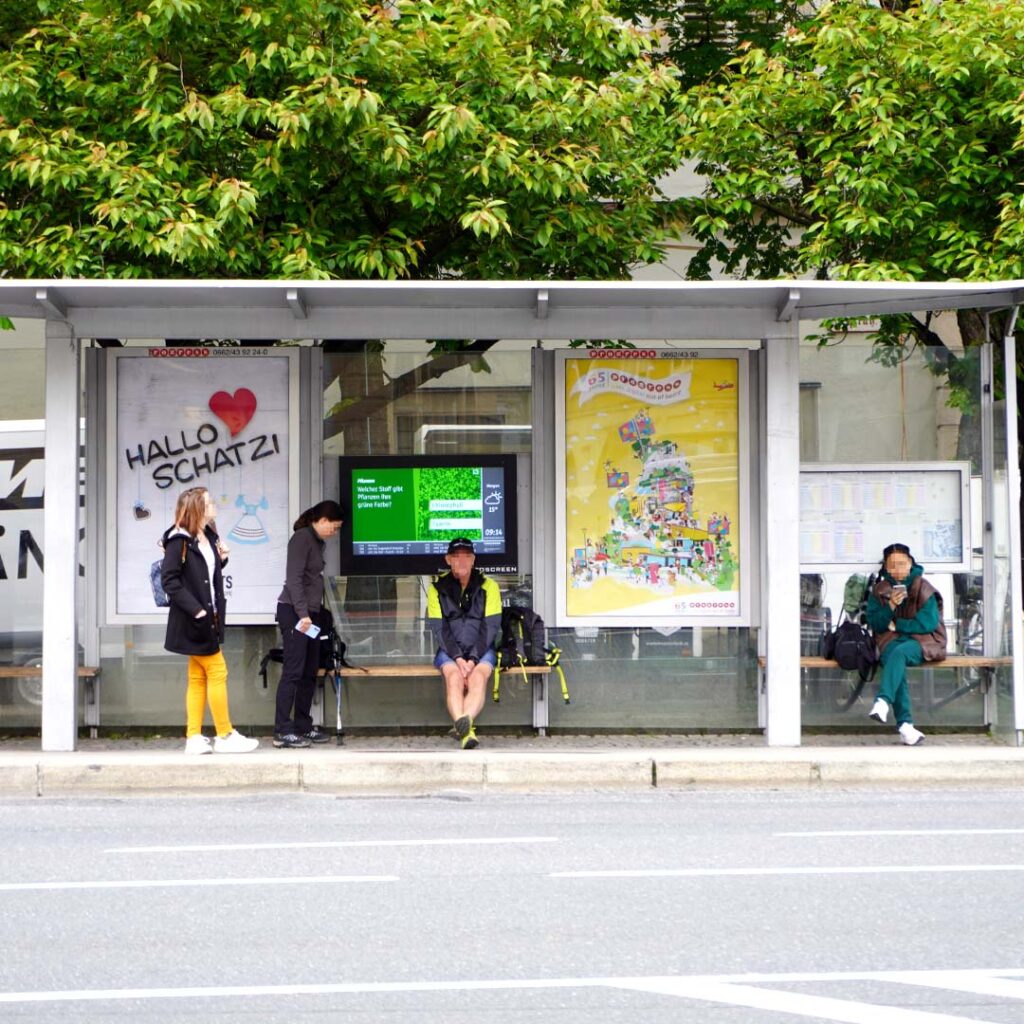 The hidden object image is not just my own work. Fred Kendlbacher and Dominik Sobota, the managing directors of Progress Außenwerbung Ges.m.b.H., played a significant role in its design by contributing their ideas. As a result, the artwork includes elements like the electric Progress cars, as well as depictions of the company's employees who can identify themselves among their chosen characters. Additionally, an airplane flies across the scene, trailing a promotional banner with the anniversary logo, completing the overall picture.