Understanding illustrated stories: Videos, essays and articles on illustration and storytelling. On this blog I aim to explain how illustrated stories work, what we can learn from them and how we can create them ourselves. You'll find articles on illustration history, as well as picture book analysis and input from my own experience in illustration and storytelling.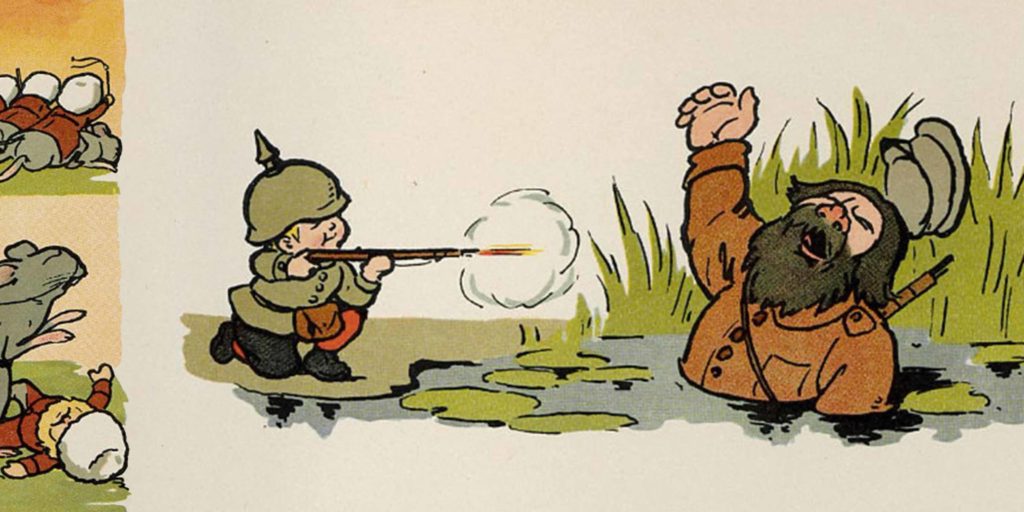 War Picute books: All you need to know about German picture books during the first world war.
Workflow
After reading the book "Picture This" by Molly Bang I had the idea of using compositions with simple shapes instead of sketches, as the basis for my book's artwork. This is how it went.
Read More »